1525 Society President's Lunches
We are pleased to announce that we will be holding our 1525 Society President's Lunches again this year. We, and the new President His Hon. Judge John Walford (E 61-66), would be delighted to see you at one of the lunches or to welcome you as a member of the Society. We have chosen three delightful venues in Sedbergh, London and Edinburgh and 1525 Members, OS, Parents and Friends are all welcome to attend. Ticket price includes a reception drink, a 3 course lunch with a drink followed by tea and coffee.
Please click on the link here to book your ticket
or call the office on 015242 79217.
The Bonham Hotel, 35 Drumsheugh Gardens, Edinburgh, EH3 7RN
Thursday 19th May - £40 per head
The buildings the Bonham Hotel now occupies have a fascinating history. They were originally constructed as 3 separate townhouses in 1872. In 1939 the houses were sold and became collectively known as the "Private Clinic", a private medical practice specialising in maternity care. 1951 saw the sale of the Private Clinic to the University of Edinburgh who converted the buildings into Muir Hall of Residence. Following the sale of Muir Hall, the Bonham Hotel opened in 1998 as one of the first boutique hotels in the city and was extensively renovated in 2018.
The Royal Air Force Club, 128 Piccadilly, London, W1J 7PY
Tuesday 24th May - £50 per head
Located in London's Mayfair, overlooking Green Park, the Royal Air Force Club offers luxurious and peaceful surroundings and a 'home from home' to serving and former officers of the RAF and Allied Air Forces. Founded in 1918 and opening its doors in 1922, the Club's elegant interior has been enhanced to its present high standard. As a Charity, our charitable aim is to continue to support the Royal Air Force by preserving and fostering the esprit de corps and traditions of the RAF. With striking aviation artwork lining the walls, eye-catching stained glass windows and the unique squadron badge corridor, a truly fascinating history is brought to life at 128 Piccadilly. 
The Black Bull, Sedbergh
Saturday 18th June - £40 per head
At the heart of our town, the Black Bull was redeveloped in 2018 thanks to the School and some key supporters who have transformed this coaching inn into an award-winning venue.  Run by James and Nina, the menu is innovative whilst in keeping with some key (sticky toffee pudding!) traditions.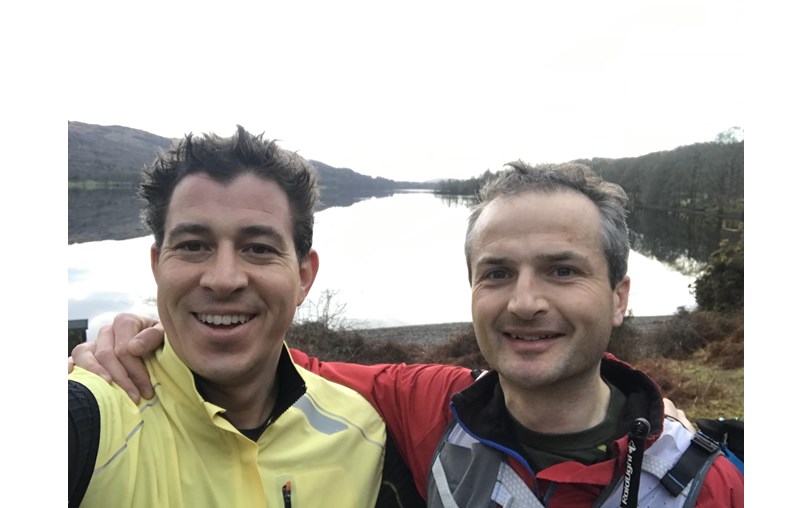 OS duo complete the Marathon des Sables
Congratulations to Foundation Trustee Marcus Baker (W 97-02) his School friend Robert Buchanan (S 97-02) who completed the legendary Marathon des Sables on 4th April, which is known as "the toughest footrace on Earth". The duo ran to support two charities that help former servicemen and women – 'Walking With The Wounded' and 'Veterans Aid'. On their fundraising page, they explain, "both of these charities provide vital help to Veterans that have served and deserve our help. We have experienced first-hand the crucial work that they do." At the time of writing, the pair have raised over £16,000 and all of the money raised will be split evenly between the two charities.
Click here to visit their fundraising page.
Scholar Harry Brook gets his England cap
One of our Foundation Scholars Harry Brook (W 13-17) came back to Sedbergh at the end of March. Headmaster, Mr Harrison, and Martin Speight congratulated Harry on his first England cap, which he received earlier this year. He made his T20I debut on 26 January 2022, for England against the West Indies.
BY CHEQUE, CARD, DIRECT DEBIT
Please download the form below and return to the Foundation Office.
BY ONLINE GIVING
Please click on the button below,where you will be able to fill in a short form and donate online.